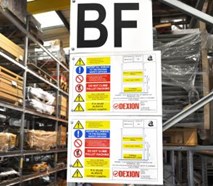 Load and Assembly Signs
Signage for loading and assembly instructions, which can be mounted on the racks.
All warehouses must have a sign and marking system. It is the basis for an effective handling system within a warehouse, giving correct and fast identification for picking as well as loading of goods.